Art Exhibitions

Exhibitions change on a regular basis welcoming an artist, or a selection of artists, to exhibit on the Ramp and in the Gallery.
Some exhibitions are launched with a private view which is hosted by the theatre and the visiting artist(s). You are welcome to attend the private view. Please register your interest by emailing the Operations manager via the Contact page.
Entry to the exhibitions is free and the Gallery can be viewed Monday to Saturday 11am to 3pm and in the evenings if there is a show on.
Occasionally the gallery may be in use during the above times for a function or event and not open for viewing.
If you are travelling any distance please call the Box Office on: 01986 897130 to check availability.
---
David Pairpoint - Suffolk Seasons (after W.G. Sebald)
12th September to 28th October
Following his very successful show here in 2019, David Pairpoint returns to the Gallery with a new group of paintings, this time based on the Suffolk landscape. The inspiration for them comes from a re-reading of W.G.Sebald's haunted Suffolk pilgrimage 'The Rings of Saturn'. "Exploring little-known corners of the county – small farms that were witness to tragic events, the site of a long-forgotten moated hall and bygone farming methods reinvigorated, the work follows the seasons and my experiences through a year of my life painting this corner of Suffolk."
---
Jack Crampton - A Landscape Scrutinised
31st October - 19th December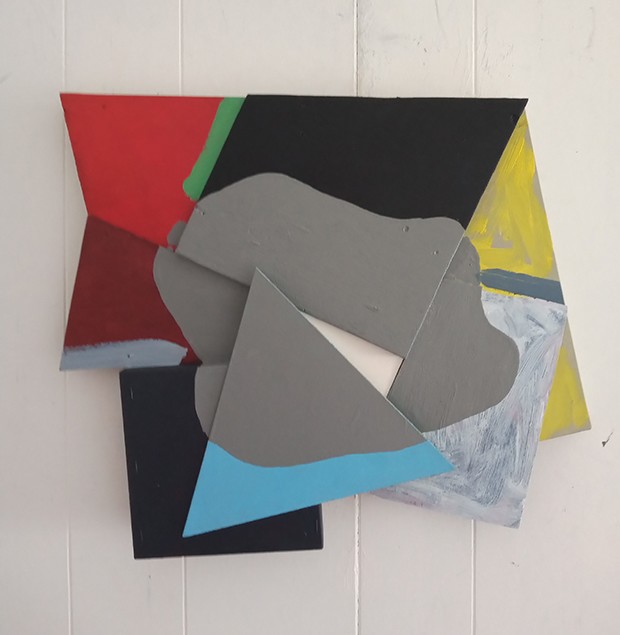 Although apparently abstract in character, Jack Crampton's rich and vivid paintings and reliefs are, in fact, strongly rooted in the landscape. It is, as he observes, "scrutinised daily with massive love and attention. It is never merely a view. Consider the trajectory of a bird, the shape of a winding road across the Haddiscoe marshes, how a brush loaded with paint moves to cover the ground. Examples are endless...Whilst embracing the archaic ideal of landscape it's always exciting to notice how the everyday creeps into the picture. Its creator is often the last to notice!"
---