Art Exhibitions

Exhibitions change on a regular basis welcoming an artist, or a selection of artists, to exhibit on the Ramp and in the Gallery.
Some exhibitions are launched with a private view which is hosted by the theatre and the visiting artist(s). You are welcome to attend the private view. Please register your interest by emailing the theatre via the Contact page.
Entry to the exhibitions is free and the Gallery can be viewed:
Mondays to Saturdays 10am-3pm – when the box office is open and there are no events taking place in the gallery.
Also Wednesdays to Saturdays 6pm-10pm – when there is a show on.
If you are travelling any distance, please call the Theatre to check that the gallery is open.
---
Experiencing the Human: Darren McMorran
Sunday 5th February - Thursday 30th March 2023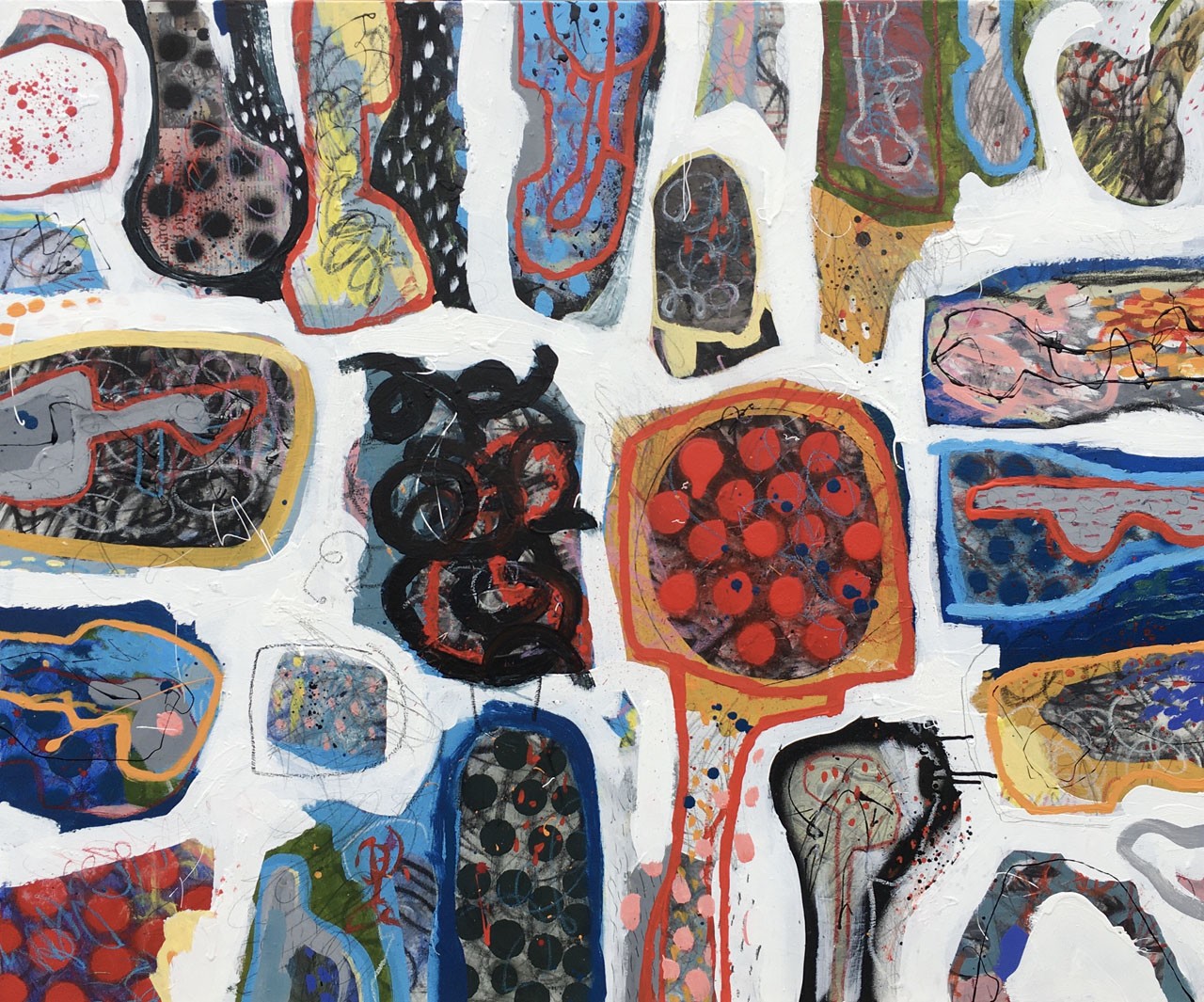 With their brightly coloured dots, swirling patterns, thick stripes, pencil scribbles and cracked paint, Darren McMorran's exuberant and exhilarating abstract paintings are, as he himself says, "not about literal observations but experiences as I have remembered them.
I paint the range and flux of human experience as I recall it because I want an intense and personal relationship with my work. Through memories I can express human experience via my own perceptions – absorbed, filtered and rearranged."
The outcomes are unashamedly colourful and textural, drawing the viewer closer into them, inviting them to be inquisitive and engage in a personal conversation with the subjects of his work. "I live in Suffolk and my everyday experiences with the people of East Anglia are a constant inspiration."
---