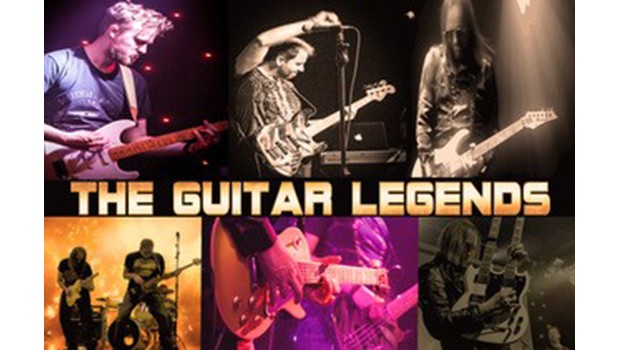 Auditorium 126 Plan, Saturday 30 Mar 2024, 19:30
- ends at 22:00
The Guitar legends are back and here to celebrate a night of the guitar greats in one amazing show!!
The GUITAR LEGENDS will mesmerise you with the greatest guitar hits of all time – from the early 50s right up to the present day.
Featuring classic tracks from the worlds most legendary guitarists: Jimi Hendrix, BB King, Carlos Santana, Dave Gilmore, Jimmy Page, Gary Moore, Stevie Ray Vaughan, Brian May, Eric Clapton plus many more....
BE THERE!! for an unforgettable night and experience sensational hits from all of the worlds most iconic guitar legends!