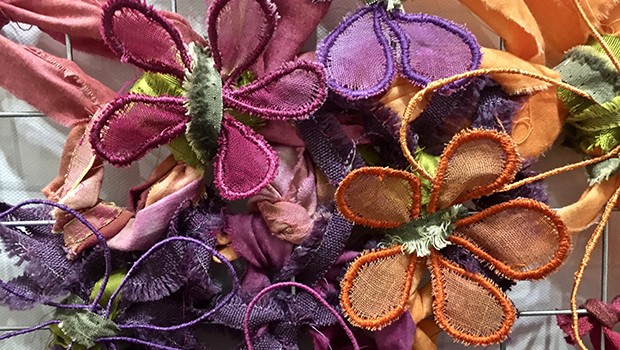 Gallery unallocated, Friday 8 Mar 2024, 19:29
- ends at 21:00
Friday 8th and Saturday 9th March
Mary Walker Foundation – Needlework Weekend
A fundraising weekend for the Mary Walker Foundation.
---
Visit the exhibition in the gallery - Mary Walker: A Legacy
A celebration of the creation of of textile art inspired by the legacy of Mary Walker.
The ehibition runs from the 7th March to 2nd April in the Gallery.
Free entry. No booking required.
---
Click on the links below for the other events this weekend.
Friday 8th March – Film: The Nettle Dress (12A)
---
Saturday 9th 10am - 4pm: A day of workshops and stalls.
Saturday 9th 7.30pm - 9pm: In conversation with .....