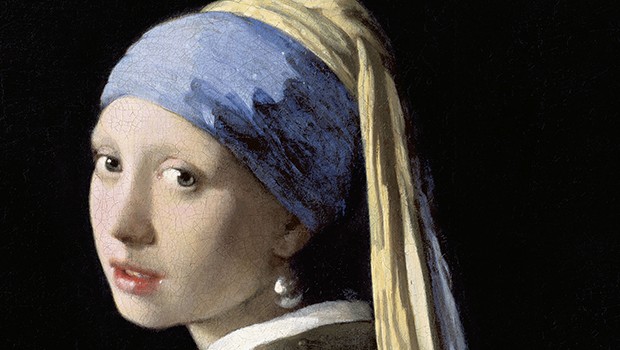 Auditorium 115 Plan, Thursday 18 Jan 2024, 19:00
- ends at 20:30
In the spring of 2023 the Rijksmuseum in Amsterdam put on the largest Vermeer exhibition in history - it will never be repeated.
This stunning documentary film from Exhibition on Screen invites audiences to a private viewing of this spectacular exhibition on the big screen, accompanied by the director of the Rijksmuseum and the curators of the show.
This momentous retrospective is the largest ever devoted exclusively to the "master of light", with 28 of his 35 known works from countries all over the world. Never have so many Vermeer masterpieces been brought together in one place and provides art lovers with a chance to see Vermeer's masterpieces – including Girl with a Pearl Earring, The Geographer, The Milkmaid and the newly restored Girl Reading a Letter at the Open Window - in a way that no one else can.
As well as a unique encounter with the work of the great 17th Century artist, VERMEER: THE GREATEST EXHIBITION reveals insights from the team behind the Exhibition, world-renowned curators and Vermeer experts, shedding new light on Vermeer's mysterious life and masterful work, the artistic choices and motivations for his compositions, as well as the creative process behind his paintings. One of the great Dutch Masters, Johannes Vermeer (1632-1675) lived and worked in Delft. His work is best known for his tranquil, introverted indoor scenes, his unprecedented use of bright, colourful light and his convincing illusionism. Luxurious fabrics and dangling pearls make his masterpieces a feast for the eyes not to be missed.