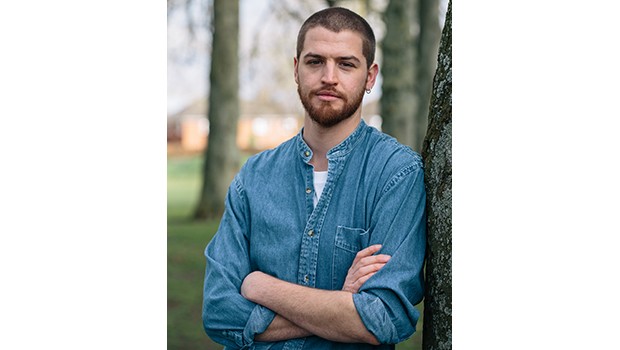 Gallery unallocated, Tuesday 6 Feb 2024, 13:00
- ends at 16:00
JOIN US FOR A POETRY WORKSHOP WHERE THROUGH CREATIVE EXPRESSION WE WILL DELVE INTO THE DEPTHS OF EMOTIONS, WHILST FOCUSING ON THE UPLIFTING ASPECTS OF THE HEALING PROCESS.
Easy to book but if you have any concerns or questions about the day you can email Lucy Coote or call her on 07753 299925. There's no such thing as a silly question.
"Sometimes language can't hold our emotions, but sometimes it gets pretty close."
Lewis Buxton
Praise for Lewis and the workshop
I thought Lewis was interesting and informative. I liked him and felt I would like to attend another of his events.
I liked every activity we did, as I feel each one explored something different.
I really enjoyed spending time with everyone and felt it made me think, so that was great.
It was a fabulous price for what was provided and I think that meant I was willing to attend to 'give it a go'.
I would certainly attend a similar event in the future.
Deeply resonant, heart rending and yet uplifting.
Ticket prices:
Click on the time and then choose your price from the selections.