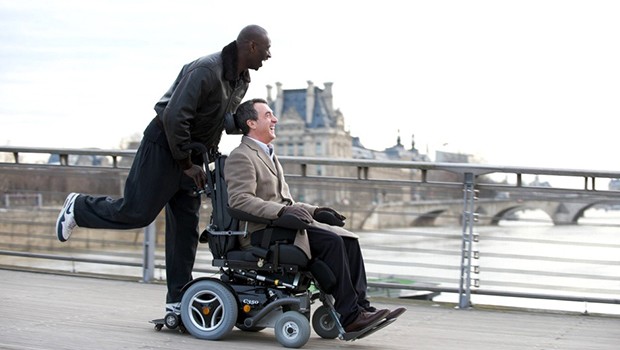 Auditorium 115 Plan, Thursday 2 Nov 2023, 19:30
- ends at 21:22
A French odd-couple comedy based on a true story. After a wealthy aristocrat is paralysed in a sporting accident, he struggles to find a suitable carer, eventually hiring an ex-prisoner. Initially, the only things the two have in common are their limited options. Gradually, as preconceptions soften, both lives begin to change.
An uplifting, irreverent and humorous film which owes much to the palpable chemistry between the two leading actors, Gallic screen veteran, Francois Cluzet, and stand-up comedian, Omar Sy.
In French with subtitles.