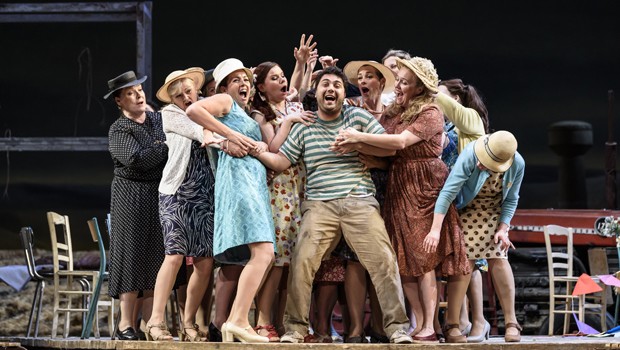 Auditorium 115 Plan, Sunday 8 Oct 2023, 14:00
- ends at 16:45
Expect sun, fun and vocal acrobatics in Laurent Pelly's much-loved staging of Donizetti's intoxicating and witty comedy.
Country boy Nemorino is determined to win the haughty Adina's heart, but she refuses to give him the time of day. Can Doctor Dulcamara's so-called 'elixir of love' work its magic?
Conductor Sesto Quatrini makes his house debut, as does soprano Nadine Sierra in the role of Adina. She is joined by Liparit Avetisyan, Boris Pinkhasovich and the incomparable Bryn Terfel as the genial wheeler-dealer Doctor Dulcamara.
In Italian with subtitles.