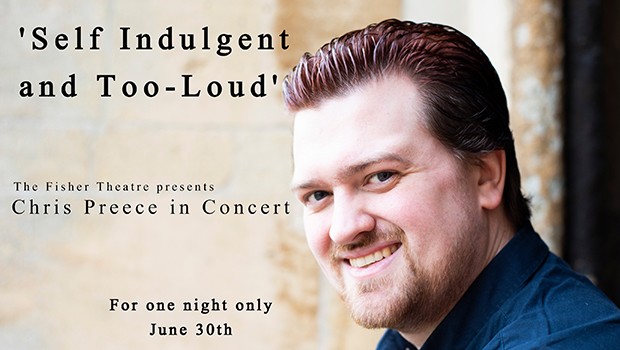 Auditorium 126 Plan, Friday 30 Jun 2023, 19:30
- ends at 21:30
Chris Preece in concert.
From open mic nights to busking; from rock bands to national television; from Norwich to Lancaster to Belfast to London, Chris Preece has cultivated a reputation as an energetic, flamboyant performer who throws his all into his act.
In an all new intimate, explorative show, with support from friends in special guest appearances, Chris recounts his journey from street artist to the national stage, charting each stage of his life through his original music and short monologues.