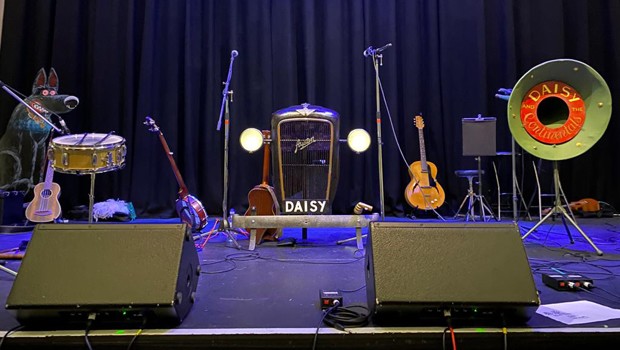 Unallocated, Wednesday 19 Oct 2022, 19:30
- ends at 21:30
An evening of Ukulele High Jinks.
Daisy & The Continentals are playing a concert and hosting an Open Mic session.
Bring your uke and sing / play a few tunes (free entry for performers). PA and Covid protection mic covers provided. Experienced players and newcomers equally welcome. Please arrive in good time to book your slot.
After the interval, sit back and be entertained by the band. "The Daisies" play Jug-Band, Country, Ragtime and Swing from the 1920s onwards.