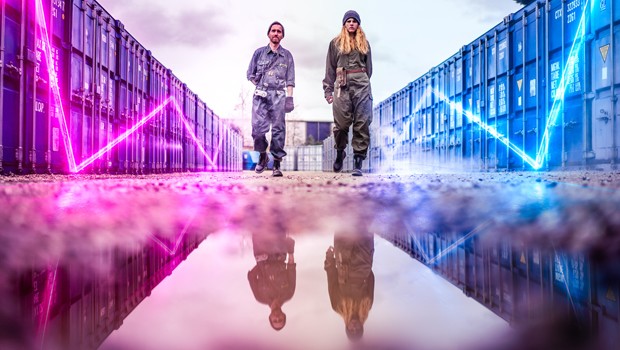 External, Monday 3 Oct 2022, 13:30
- ends at 14:30
The year is 2065; the people are stifled under an oppressive regime made up of all-powerful corporations.
We follow a group of rebels who live outside the system and believe things can change for the better. How can they remind people of a time when things were different? When they hoped not only to survive but to thrive? Can they bring music back to a city where it is needed more than ever?
2065 is a futuristic sensory extravaganza for audiences with profound and multiple learning disabilities. Frozen Light are specialists in making sensory theatre for adult audiences with PMLD and this is there fifth touring production.
"The way the show is so carefully tailored to the audience's needs provides a vital reminder that theatre can accommodate everyone." The Stage ****
Supported using public funding by the National Lottery through Arts Council England.
6 Tickets per show.
Once booked, you will be contacted by a member of the Fisher Theatre staff to obtain any audience and carer requirements. So please ensure you have left the correct contact details. Carers/ guardians go free.
More Information about the show
More information about the Fisher Theatre can be found by using the drop-down menus 'Your Vist' and 'About Us' at the top of the page.