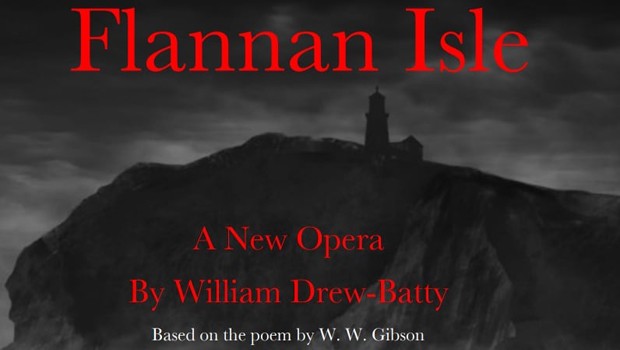 Auditorium 115 Plan, Friday 30 Sep 2022, 19:30
- ends at 21:30
On the night of 15th December 1900 the steamer, Archtor, passing the lighthouse of the remote Flannan Isles, noticed that there was no signal to warn passing ships. The fault was reported when the crew arrived at port three days later. An investigating team was sent out to Flannan. When they arrived, the island was deserted and there was no sign of the three keepers. They were never found and to this day the open verdict on the plight of the men remains.
William Drew-Batty's latest opera, based on the contemporary poem of the same name by W.W.Gibson, aims to explore the mystery further. This is a fresh retelling of an eerie, macabre and true story performed by a cast of five.
Writer, actor and musician, Drew-Batty, composer of the opera, The Black Dog, The Bungay Overture and incidental music for Open Space Theatre Company's summer 2022 production of Women of Troy, uses an eclectic mix of technique and styles, including Scottish folk song, complex rhythms and vocal improvisation. His play The Unknown Bird – the story of Ivor Gurney was performed at The Fisher in 2021 the culmination of a successful local tour.