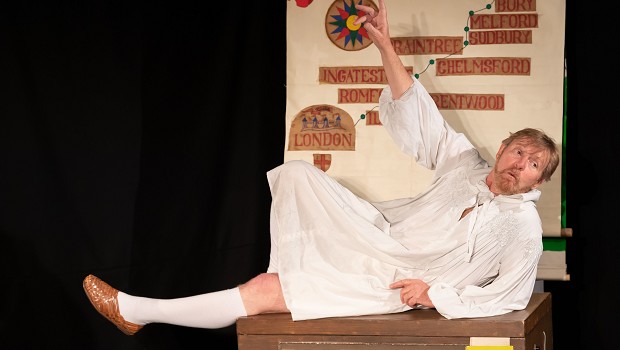 Auditorium 115 Plan, Saturday 17 Sep 2022, 19:30
- ends at 21:30
Carry on, Shakespeare…
Meet Will Kemp – internationally renowned comic superstar, creator of several of Shakespeare's comedy roles and the original "Nine Day Wonder".
A "horrible histories" for all ages, Kemp's Jig tells of Shakespeare's forgotten clown and his Morris dance from London to Norwich in a bizarre publicity stunt.
Based on Kemp's own diary this is an irreverent one-man show telling the story of the most famous comedian of his generation and the most famous playwright in history. Fans of Upstart Crow and Shakespeare in Love will cheer Kemp on his riotous romp through Elizabethan England.