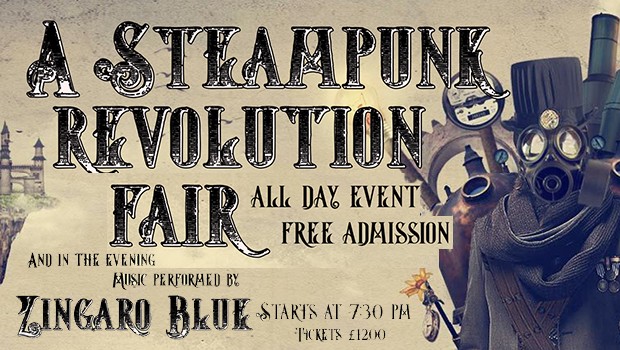 Unallocated, Saturday 30 Jul 2022, 10:00
- ends at 15:00
Join us at the Fisher Theatre for Bungay's first ever Steampunk Fayre!
A fun filled day with stalls, activities, workshops, and delicious food and drink, all in the spirit of Steampunk. Make sure you dress the part for this fantastic celebration of the wild and wacky world!
The event runs from 10am to 3pm with Free Entry
Then in the evening book your tickets (£12) for Zingaro Blue who play original songs that are filled with weird and mystical tales of folklore and superstition, from the backyards of the local towns of East Anglia and beyond, including Lowestoft, Beccles and Bungay!