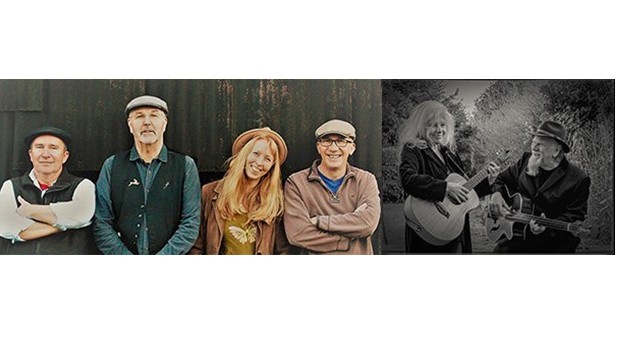 Unallocated, Wednesday 27 Oct 2021, 19:30
- ends at 21:30
The Baroness and The Bear.
Play music that shaped their lives; Melodic blues, Traditional Folk, hints of Jazz, Latin tinged folk and beautiful self-penned material.
Influenced by the music that they grew up with. i.e. Bob Dylan, Son House, Madeline Peyroux, Richard Thompson, Ida Cox, Rhianna Giddens, Tom Waits and many more….
The Ludlam Pikes
The Ludlam Pikes is a Folk, Acoustic roots and Americana four-piece band based on the Suffolk / Norfolk border. Playing a lively and engaging mix of originals and covers, their powerful songs feature guitar, banjo, fiddle, mandolin, whistle and bass alongside strong vocals and harmonies.