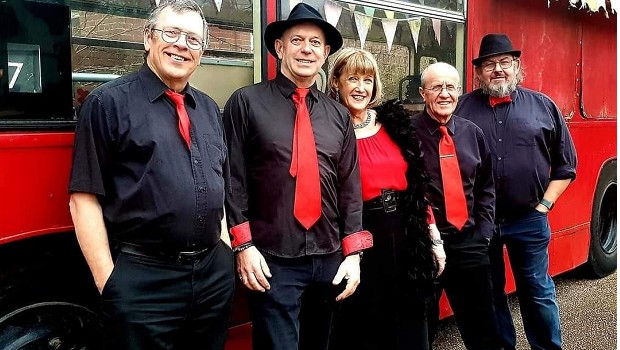 Auditorium 115 Plan, Friday 21 Oct 2022, 19:30
- ends at 21:30
BLUES/SWING/BOOGIE WOOGIE AND MORE!
Gin City is a good time five piece band who love entertaining. Based in Norwich they have been well known on the blues scene for the past ten years. The band members all have music in their backgrounds of varying genres from blues, soul, jazz and classical. The band members are good friends too which really shows in their performances.
Sonny Boy Williamson, Nina Simone, Robert Cray and Eric Clapton to mention a few of the artists' music played. Always there to entertain the audience. The band are Simon (Harp/guitar/vocals) Dickie (Bass) Bob (keyboards) Keith (Drums) and Carol (Lead singer).