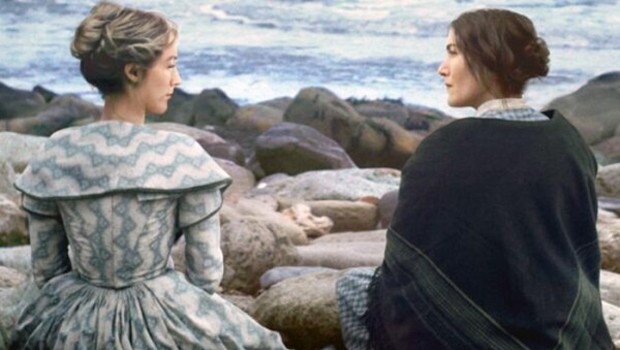 Auditorium 115 Plan, Thursday 24 Feb 2022, 19:30
- ends at 21:27
A British drama very freely based on the later life of Mary Anning, the 19th century fossil hunter, and filmed on location in and around Lyme Regis. Anning's pioneering work brought her little financial reward. Struggling to make ends meet, she agrees to care for Charlotte, the convalescent wife of a geologist. Kate Winslet gives one of her best performances in this imagined account of the relationship formed between the two women.
UK/US 2020.
Written and directed by Francis Lee.
Starring: Kate Winslet and Saoirse Ronan, with Gemma Jones and Fiona Shaw.