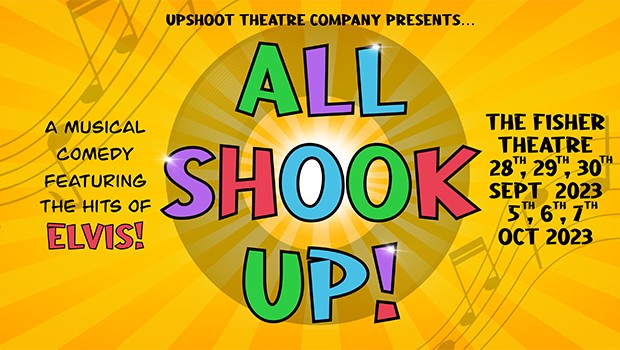 Auditorium 115 Plan, Saturday 30 Sep 2023, 19:30
- ends at 21:30
UpShoot Theatre Company presents the rockin' and rollin' musical that brings the music of Elvis Presley to life, All Shook Up!
It's 1955, and into a square little town in a square little state rides a guitar-playing roustabout who changes everything and everyone he meets.
Inspired by Shakespeare's Twelfth Night, this hip-swivellin', toe-tappin' musical will have you jumping out of your seat and into your blue suede shoes with classics such as Heartbreak Hotel, Hound Dog, and Jailhouse Rock.