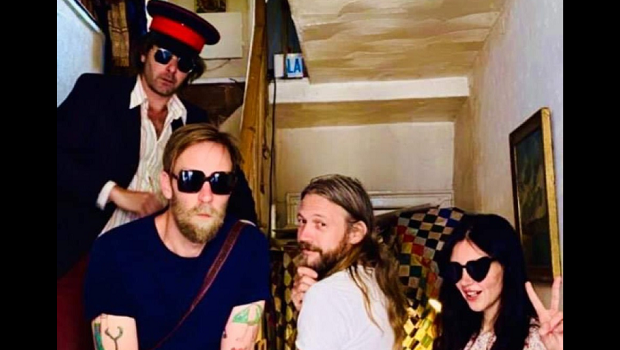 Auditorium 115 Plan, Thursday 9 Mar 2023, 19:30
- ends at 21:30
Steep yourself in an evening of atmosphere and exquisite talent with William Fergusson, Polly Wright, Jason Wick, Stuart Pearson Wright and other guests.
Formed on the auspicious occasion of Suffolk Day 2021, in an artexed Bungay hallway, this locally-sauced troupe will transport you to imagined corridors splattered with aromatic words, divine music, piquant comedy and mouth-watering theatricality, some well-known, some original, some improvised.
EXPLICIT WARNING: Will contain words of more than two syllables.