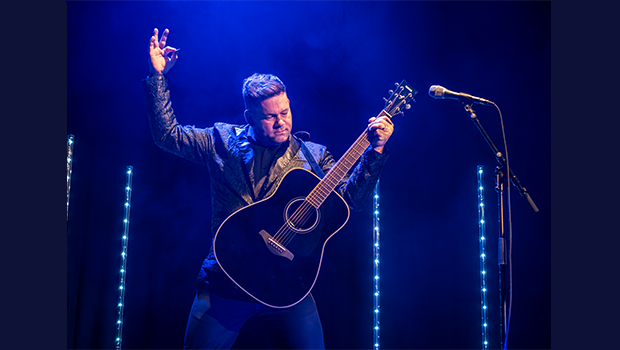 Auditorium 126 Plan, Friday 27 Jan 2023, 19:30
- ends at 21:30
Song Sung Blue
'Song Sung Blue' is a show which pays tribute to the music and career of Neil Diamond, paying homage to Neil Diamond's vocal range, guitar playing and heartfelt stage presence in a show, jam-packed with timeless songs and ballads from Diamond's solo releases and as a songwriter for some of the world's biggest artists and groups.
The show features hit after hit from Neil Diamond's career, including Sweet Caroline, Cracklin' Rosie, Forever in Blue Jeans, America, I Am… I Said, Hello Again, Beautiful Noise, You Don't Bring Me Flowers, I'm a Believer, Love on the Rocks and many, many more.
'Song Sung Blue' will bring back memories of heyday performances from the 1960s, '70s and '80s, and is guaranteed to have Neil Diamond fans, old and new, singing along all night.