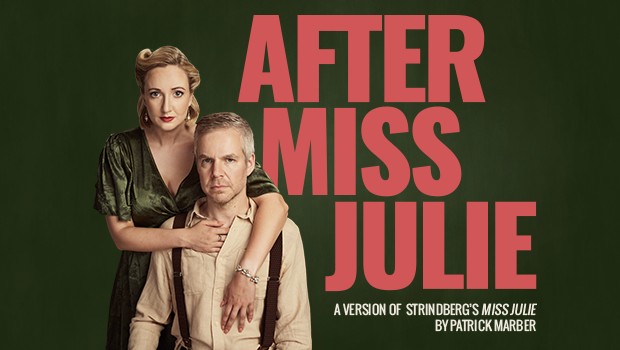 Auditorium 115 Plan, Friday 4 Nov 2022, 19:30
- ends at 21:00
The lady of the house descends to the servants' quarters as a passionate night of celebration turns to tragedy.
Patrick Marber relocates the drama of Strindberg's classic text to the night of Labour's landslide General Election victory in 1945.
While her father celebrates with the Labour hierarchy in London, Miss Julie dances the night away with the estate servants, including John, her father's chauffeur. Emma Martin, David Blood and Mia Chadwick star in this gripping story of lust and class division.
This passionate tragedy was adapted by Patrick Marber from Strindberg's Miss Julie. Marber is best known for his string of acclaimed plays including Dealer's Choice, Don Juan in Soho and Closer, and his BAFTA-winning films Notes on a Scandal and Closer.
Warning: contains references to sex, violence and self harm.