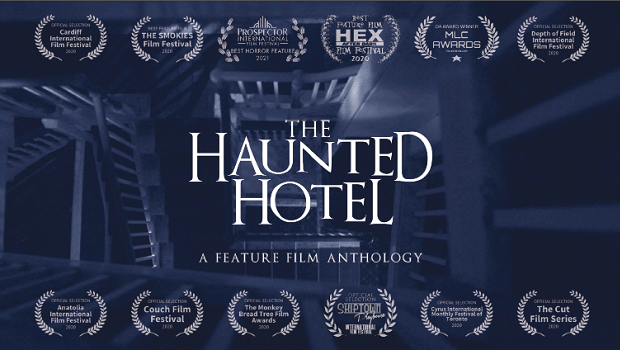 Auditorium 115 Plan, Friday 28 Jan 2022, 19:30
- ends at 21:05
Due to unforeseen circumstances this performance has been postponed.
We apologise for any inconvenience caused.
From the team that brought you 2016's award-winning With Love From Suffolk, another home-grown showcase for the amazing filmmaking talent in our region. Filmed entirely within the historic Great White Horse hotel in Ipswich, this anthology of ghostly tales skips between the decades, by turns spooky, scary, sentimental or just plain silly, but always with its Suffolk heart on its sleeve. It's been around the world on the internet and now it's back in Suffolk for one night only, with guest speakers and Q+A, find out the story behind this grassroots success and warm your cockles with a feast of winter evening chills.
Content Warning: Contains flashing light effects