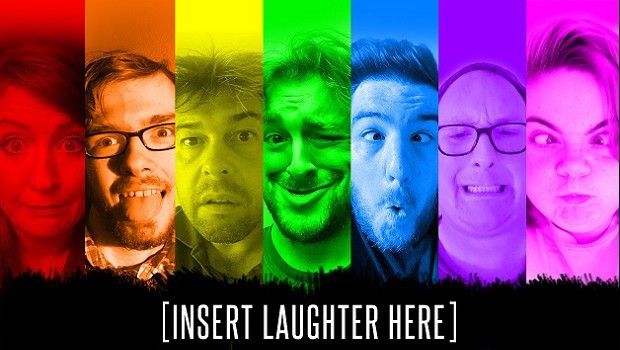 Auditorium 115 Plan, Wednesday 23 Mar 2022, 20:00
- ends at 22:10
Swinging into 2022 for their third chaotic year, improvised comedy group [Insert Laughter Here] are delighted to be performing at the Fisher Theatre for the first time with their most ambitious show yet! New faces, new games, new special effects, same old madness!
Playing a series of games in the style of Whose Line is it Anyway? the performers take suggestions from the audience of ingredients such as scenarios, lines of dialogue and character quirks, using them to create hilarious scenes from scratch.
Previous highlights have included glowing-haired aliens on a strange planet, a high-stakes bank heist that went horribly wrong, and a shopping trip in the style of a nature documentary. Who knows what we'll do next, we certainly don't, until you tell us!
Content Warning: May contain swearing and mature content