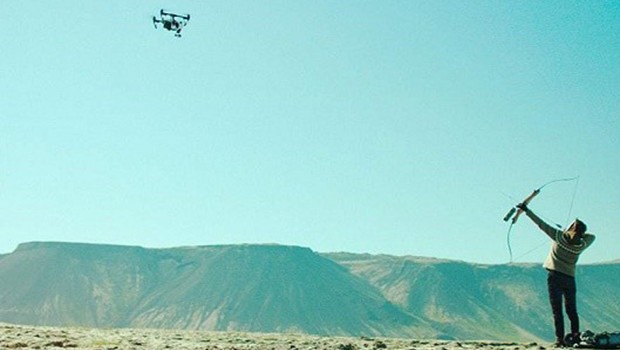 Auditorium 115 Plan, Thursday 28 Oct 2021, 19:30
- ends at 21:11
Iceland/France/Ukraine 2019. 101 minutes. In Icelandic, Spanish, English and Ukrainian with English subtitles.
Directed by Benedikt Erlingsson. Starring: Halldóra Geirharðsdóttir, Johann Siguroarson, Juan Camillo and Roman Estrada.
A genre-defying Icelandic drama about an independent woman who leads a double life. Ostensibly a choir mistress and pillar of the community, Halla goes undercover as 'Mountain Woman' in her crusade to protect the environment she loves. When she is offered the chance to adopt a child, her perspective on life has to change. A thoughtful comedy with an idiosyncratic but irresistible heroine, and breathtaking scenery and action sequencences.