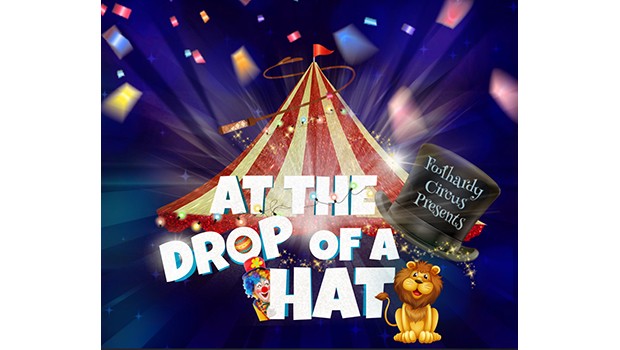 Auditorium 115 Plan, Show: 2pm
*Please note the Workshop is £5 and the performance is an ADDITIONAL £7*
Foolhardy Circus presents:
A veritable melange of circus skills, acrobatics and comedy. Includes a circus skills workshop & performance.
The Fools return with another chuckle bone adventure featuring the Foolhardy boys Ed and Lucas in their first ever circus adventure and, of course, Cosmo and his clowning Skills. Expect hats that defy gravity, whips, roses, comedy acrobatics, mega juggling and lots of silliness as the Foolhardy boys chart a course in the circus that time forgot.
See you there or be an oblong.
A show suitable for all age groups and remember it's never too late to have a happy childhood.
*Please note the Workshop is from 11am-1pm and the show will start at 2pm.*